Survivors of Homicide
Home
Survivors of Homicide
Homicide Affects Everyone and there is Hope for Healing
Losing a loved one to homicide is a tragic and life-altering experience. Family members and friends of the victim are suddenly faced with a new reality, painful grief and isolation.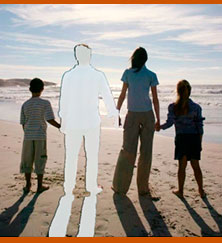 Crisis Intervention Service works to help survivors of homicide victims by providing a number of free and confidential services during this traumatic time and into the future.
Crisis Intervention Service offers free and confidential services 24-hours a day, seven days a week in the following 14 counties: Allamakee, Cerro Gordo, Chickasaw, Clayton, Delaware, Dubuque, Fayette, Floyd, Hancock, Howard, Mitchell, Winnebago, Winneshiek and Worth.