Elder Abuse
Elder Abuse
Abuse knows no age limits. One in nine seniors is abused, neglected or exploited. Abuse of elders can be physical, sexual, emotional and verbal.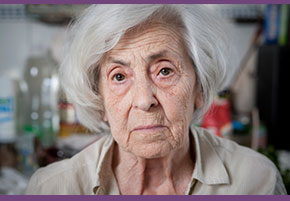 We Can Help
Counseling and education for victim and the victim's loved ones
Legal and medical advocacy
Accompaniment to hospitals, law enforcement agencies, court proceedings, etc.
Information and referrals
Prevention and community education
What is Elder Abuse?
Tactics typically used by abusers include:
Economic abuse: Taking money, misusing power of attorney (POA).
Emotional abuse: Yelling, instilling guilt, humiliating, making threats of harm.
Neglect: Denying food, water, personal care or medicines.
Isolation: Cutting off contacts, taking mail, not allowing visitors.
Using privilege: Treating like a servant, master of the home.
Intimidation: Abusing pets, swearing, property damage.
Increasing dependency: Exploiting vulnerabilities, withholding care, taking walker, wheelchair, glasses or teeth.
If you are in immediate danger, call 911
How to help others:
If you suspect a loved one is being abused:
Call 911 if an assault is occurring.
Take the time to listen and believe what the survivor says.
Don't downplay the abuse or blame it on anything.
Don't judge or criticize the survivor's choices.
Give emotional support.
Offer to help with transportation or phone calls.
Stick by your friend or family member and be patient.
Getting out of an abusive relationship can take time.