Crisis Services for Domestic Abuse
There is NO excuse for domestic violence. Crisis services are available 24 hours a day, 7 days a week. Our confidential crisis line is answered by a professional, certified advocate in order to provide immediate support and assistance.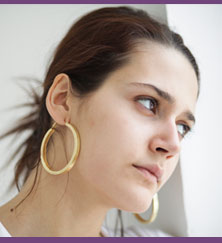 We Can Help
Counseling and education for victim and the victim's loved ones
Legal and medical advocacy
Accompaniment to hospitals, law enforcement agencies, court proceedings, etc.
Information and referrals
Prevention and community education
If you are in immediate danger, call 911
Does your partner:
Insult you in public and in private?
Check up on where you've been and who you've talked to?
Put down your family and friends?
Tell you jealousy is a sign of love?
Blame you for the abuse?
Limit where you can go and what you can do?
Try to control your money?
Destroy your belongings?
Threaten to hurt you, your family members or your pets?
Make you have sex in ways that are uncomfortable for you?
Touch you in a way that hurts or frightens you?
Tell you your fears about the relationship are not important?
If you experience any of these behaviors, you could be in danger of getting hurt.